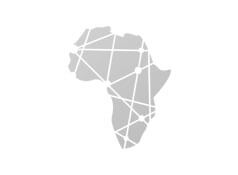 Type

federal
Location

Port Harcourt
Adress

East/West Road; PMB 5323 Choba
Description
The 
University of Port Harcourt
 is a university in the Nigerian city of 
Port Harcourt
. It was established in 1975 as University College, Port Harcourt, and was given university status in 1977.
Faculties
The university now has twelve faculties:
Faculty of Humanities
Faculty of Social Sciences
Faculty of Education
Faculty of Engineering
Faculty of Management Sciences
College of Health Sciences
Faculty of Basic Medical Sciences
Faculty of Natural and Applied Science
Faculty of Dentistry
Faculty of Pharmacy
Faculty of Agriculture
Faculty of Law
The Donald E.U. Ekong Library
The Donald E.U. Ekong Library is the main library of the University of Port Harcourt. the objective of the library is derived from those of its parent institution, the University of Port Harcourt. It exists to provide books, non-book/electronic resources and ancillary services which are invaluable in extending and supporting the university's programmes of teaching, learning, and Research. the Donald E.U. Ekong Library complex is made up of two wings A and B. Wing A has three floors and wing B two floors. The main entrance and exit points to the library are on the ground floor of wing B. The Reference unit, offices and some book stack rooms are on the first floor of wing B. The other book stack rooms including offices, Elsevier E-Training Room, VTLS Cataloguing Room and the Server Room are located on the second floor of wing B. Wing A has the Documents unit and the Knowledge Commons on the first floor. The second floor of wing A house the University Librarian's office, Technical Services Department, Finance Office and the Archives. The third floor houses the Thesis/Dissertation unit and the Research Commons.